B a r z i l a i - e n - D a n
,,Puterea corupe, iar puterea absolută corupe absolut!" Insultate sub porecla ,,populiști", democrațiile europene se zvârcolesc. Dumnezeu le-a aruncat un băț în roate și le-a mai amânat planurile demonice. Mulțumim frumos, Doamne.
Sarkozy out of centre-right primary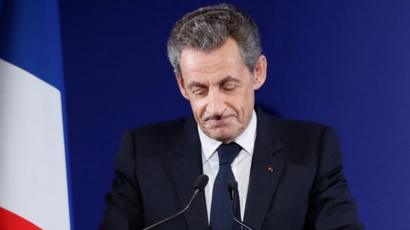 French ex-President Nicolas Sarkozy is knocked out of the centre-right presidential primary.